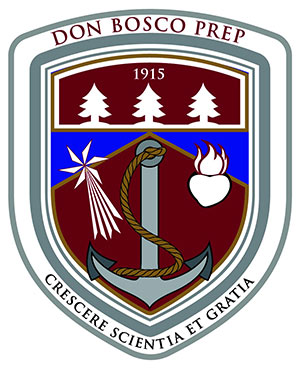 When Don Bosco welcomed its' first students in 1915 the initial sports program was intramural in nature. All students were boarded in St. John's Hall, so it was natural for competition to be embraced between classes.
Class champions were crowned in baseball, basketball and gymnastics. The first interscholastic team fielded was baseball. Basketball and gymnastics soon followed.
Since those early years the interscholastic athletic program has grown to eighteen varsity and twenty eight sub varsity sports, highly recognized at state and national levels.
This site presents the history of one of our sports, football. Many players and coaches have participated and received great honors representing the Ironmen. We express our sincere appreciation all who have played a roll in the wonderful memories and exciting moments that have contributed to the tradition of Ironman Football.
Enjoy reading and reminiscing as you navigate thru this history.
The information presented here was researched by a group of men who share an interest and appreciation of high school football and Ironmen Football specifically.
My appreciation is extended to Former Director/President Fr. James Heuser, SDB, Former Principal, John Stanczak, Former Athletic Director and current Director of Alumni Relations, Brian McAleer, Former Director of Public Relations, Rue Eisen, Former Director of Alumni Affairs, Richard Wisniewski, Terrence Fennessy '80, Mark Sielski '80, Ed Bauer '79 and Matt Bauer '78 whose hours of research made this effort possible. A special thank you to Pat "PJR" Rice who also shares a love of high school football in the Bergen/Passaic. His exhaustive efforts contributed to our site.
I extend my heartfelt thanks to Dave Rubel, owner of NJ Sports Media and Land Tek Group for their support and assistance in providing photos used on this site .
Anyone wishing to add information or comment on this site should send information to retdbpad@aol.com.
Enjoy your journey. -- Frank Rezzonico, former DBP AD